Building the world's most advanced machine learning platform for Earth-observing satellite data and geospatial information.
Headquarters
Charlottesville, Virginia, United States
Over 200 petabytes of unique Earth Observing (EO) data have been gathered since the first Landsat satellite was launched in 1972 with 50 terabytes of new data added daily. Embedded in this data are answers to some of the world's most intractable problems, as well as new insights into how the complexity and interdependency of natural and human systems work. At the nexus of machine learning, big data computing, and EO satellites, Astraea is a software company developing cutting-edge technology to solve complex planetary problems. Due to the reduced cost of satellite technology and the availability of new sensor technologies, there is an explosion of EO data waiting to be leveraged. Astraea is empowering corporations, organizations, and individuals to easily access, analyze, and extract actionable insights about our planet.
Currently Operating in Twelve Regions
Press

Mentions
December 6, 2022
A Charlottesville-based company says its technology is helping families affected by the war in Ukraine.
Read on NBC 29 »
December 20, 2019
Astraea, Inc. announced today its release of EarthAI Notebook, a new tool for analyzing massive quantities of geospatial data.
Read on PRNewswire »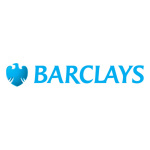 October 29, 2018
Thirteen entrepreneurs working to solve some of the world's most complex challenges officially launched the third annual Unreasonable Impact Americas.
Read on businesswire »
Get the
Unreasonable Newsletter
Get twice-monthly updates on Astraea and over 370 other ventures working to solve the world's toughest problems.
Must select the list to subscribe to.