Meet an Unreasonable Company
Biohm
Placing biological systems at the heart of building technologies, materials and manufacturing methods.
Headquarters
London, England, United Kingdom
Biohm believes the most sustainable, resilient, and adaptive examples of design can be found in nature's organisms and systems. Therefore, Biohm mimics biological processes to synthesize man-made products, combining ideologies of the circular economy and human-centered design with future-tech to revolutionize building technologies, materials and manufacturing methods. With a hyper-focus on resource-efficiency and regeneration, Biohm has developed two materials - Mycelium Insulation (Mi) and Organic Refuse Biocompound (Orb). Mi achieves better thermal performance than almost all other insulation materials, and Orb is a 100% biodegradable, vegan and renewable building product. Biohm aims to eventually combine their materials in an interlocking construction system, Triagomy, which has patents granted, published and pending in almost 60 countries. Biohm carries out extensive research and life-cycle assessments for renewable energy and self-sufficient adaptive buildings. From offsite construction, carbon-neutral/negative materials, and manufacturing methods to improved insulation and smart building envelopes, they aim to integrate state-of-the-art technologies such as sensors and Big Data into all of their products and services to ensure the industry's sustainability and improve its long-term resilience.
Notable Achievements
Biohm's mycelium insulation outperforms petrochemical/plastic based construction materials in thermal and acoustic insulation and is also safer and healthier.
Started large-scale production in March 2020, 3k sq meters produced per month which is enough insulation for 120 homes per month sequestering 16 tons of carbon.
Biohm has their technology patented in 60 different countries.
Currently Operating in Three Countries
Recent
Press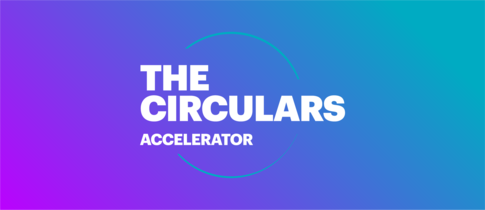 February 11, 2021
Introducing The Circulars Accelerator's very first cohort of innovators.
Get the
Unreasonable Newsletter
Get twice-monthly updates on Biohm and over 300 other companies working to solve the world's toughest problems.
Must select the list to subscribe to.