Using carbon dioxide as a sustainable resource to create nutritious protein
Headquarters
Nottingham, England, United Kingdom
Deep Branch is a carbon recycling biotechnology company using microbes to convert carbon dioxide from industrial emissions into high-value products. A fast-growing and agile startup with commercial activities both in the UK and the Netherlands enabling local year-round protein production to ensure food security.
Deep Branch addresses the animal feed market's need for sustainable and cost-effective protein ingredients with Proton™, a radically more sustainable way to bring precision nutrition to animal diets. Deep Branch's CO2-to-X platform offers the first scalable route to a truly sustainable protein generation process from a waste product - CO2 directly from industrial emissions.
Notable Achievements
Led the launch of the REACT-FIRST consortium, an end-to-end value-chain-wide consortium of ten industry and academic partners.
Building a new facility at the Netherlands-based Brightlands Chemelot Campus to scale up their production process, expected to be operational in early 2022.
Investors and partners include Barclays, Novo Holdings, DSM, TotalEnergies, Innovate UK, BioMar, Drax, and Sainsbury's.
Currently Operating in Two Regions
Press

Mentions
March 22, 2021
Deep Branch aims to create protein that will replace the use of soy, which has been linked to deforestation
March 16, 2021
Deep Branch raised 8 million euros to build a pilot plant to turn carbon dioxide into feed for livestock.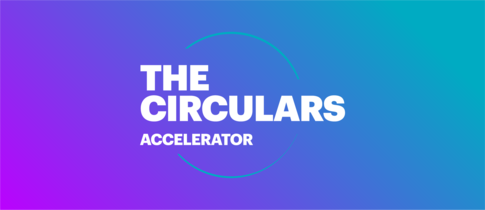 February 11, 2021
Introducing The Circulars Accelerator's very first cohort of innovators.
Get the
Unreasonable Newsletter
Get twice-monthly updates on Deep Branch and over 296 other ventures working to solve the world's toughest problems.
Must select the list to subscribe to.