Delivering nickel-zinc based energy storage and delivery solutions for mission critical industries.
Headquarters
Tualatin, Oregon, United States
ZincFive is the world leader in innovation and delivery of nickel-zinc battery-based uninterruptible power supplies for mission-critical applications in Data Centers and Intelligent Transportation and offers batteries for stationary, motive and start-stop applications. Nickel-zinc is the ideal battery for UPS backup with its ability to safely deliver large amounts of power in a small footprint with a battery life equal to UPS system life. Nickel-zinc batteries offer twice the power density with higher charge/discharge rates, three times the life, and a wider operating temperature range than lead-acid batteries, as well as containing no hazardous materials. When compared to lithium-ion, nickel-zinc batteries offer higher power density and charge/discharge rates, no thermal runaway, and are fail-safe and fully recyclable. With 107 patents awarded, ZincFive leverages nickel-zinc chemistry within its solutions to provide high power density and performance simultaneous with superior safety and environmental advantages.
Currently Operating in Five Regions
Press

Mentions
April 15, 2021
ZincFive makes rechargeable nickel-zinc battery systems that provide emergency backup power, a category known as uninterruptible power supply.
Read on Portland Business Journal »
December 6, 2022
ZincFive announced it has raised $54 million in Series D funding. The Series D investment brings ZincFive's total funding since inception to $139 million.
Read on businesswire »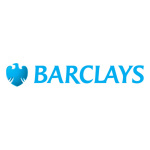 October 29, 2018
Thirteen entrepreneurs working to solve some of the world's most complex challenges officially launched the third annual Unreasonable Impact Americas.
Read on businesswire »
Get the
Unreasonable Newsletter
Get twice-monthly updates on ZincFive and over 370 other ventures working to solve the world's toughest problems.
Must select the list to subscribe to.