Partnering with the world's most admired brands, powerful institutions, and respected family offices.
We seek out values-driven partners who believe that solving the world's greatest challenges is not just a moral imperative, but also an unprecedented financial opportunity.
Learn More ⇣
We launch bold initiatives with
our partners.
Over multi-year engagements we partner with family offices and foundations, we help multinationals future-proof their strategy by grounding it in sustainable innovation, and we facilitate public-private partnerships with governments looking to sustainably reach their goals. Below are just a few of the initiatives we have co-founded alongside our institutional partners.
Those we work with have the creative courage & fiscal foresight to
build a better tomorrow.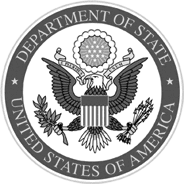 A few
disclaimers:
1.
We exist to re-purpose capitalism
We believe that if you want to maximize your impact or to maximize your financial returns, the key is to focus on maximizing both simultaneously. We help our partners operate at the nexus of advanced technology, global impact, and profit. Together, we work to re-purpose capitalism.
2.
We are entrepreneur-centric
We build trust between our partners and a highly curated community of growth-stage entrepreneurs. We connect institutions with ventures that are uniquely positioned to solve specific global issues that matter most to our partners.
3.
We are not consultants; we are co-creators
We don't just explore issue areas and discuss possible solutions. Through partnership, we rapidly scale breakthrough innovations that lead to new opportunities for investment, joint ventures, and in-market collaborations. If you work with us, we will not generate a report with a list of recommendations. Instead, we will work collaboratively to deploy and scale business solutions to targeted societal and environmental challenges.
4.
We are in it for the long haul
Over multi-year engagements we support family offices in aligning their investments with their values, we introduce public-private partnerships to governments eager to sustainably reach their goals, and we ensure multinationals future-proof their strategy by integrating impact into the DNA of their profit model.
If your company is striving for positive Impact while future-proofing your brand and your strategy, you cannot find a better partner and collaborator than the team at Unreasonable.

Mark Thain — Partner

Director of Social Innovation, Barclays

Unreasonable is a great collaborator. The team operates at the nexus of profit and impact providing a unique combination of insight and smart innovative thinking combined with unwavering energy and enthusiasm. They have been a pleasure to work with on our Project Literacy campaign, helping us to push innovation further and faster and always exceeding expectations.

Kate James — Partner & Mentor

Former Executive at Pearson, Gates Foundation, Citi, and Standard Chartered Bank

The Office of Global Partnerships at the U.S. Department of State is honored to consider the team at Unreasonable partners. Our collaboration over the years has proven to me that if you are looking to solve society's toughest challenges, you'd be lucky to find a partner like the Unreasonable Group.

Thomas DeBass - Partner & Mentor

Managing Director of Global Partnerships, U.S. State Department
Connect with Unreasonable